Last Updated: 2021-08-24 15:41:20
New snow (Summit) 48hrs — "
New snow (Base) 48hrs — "
Surface Condition —
Thank you for an awesome winter: See our GM's letter here: https://skilookout.com/closing-day-was-april-18th-for-winter-20-21-thank-youWe look forward to seeing you this summer out on the Hiawatha Scenic Bike Trail or at Ski Lookout Pass enjoying our Summer activities which include: Downhill Mtn. Biking, Scenic Lift Rides to the mountain summit on our Quad where you can enjoy Frisbee Golf, Hiking, Huckleberry picking or a leasurly ride back down. We will also be hosting a 3-Day 3-D Archery Tournament and Fun Shoot with 5 courses on July 9-10-11
SKI LOOKOUT PASS CLOSED FOR WINTER 2020-21 AFTER LAST CHAIR ON APRIL 18, 2021With a bit of sadness, we announce the end of another awesome ski season at Ski Lookout Pass. It stated back in November and now after 142 days of providing an opportunity to just relax while recreating responsibly outside, the time has come to close the mountain and embrace the inevitable change in the seasons.You gave our valued employees an opportunity to show you how much they love winter. You can quickly tell that our team cares about the quality of our snow, the grooming and all of our resort services. More importantly, you joined them in showing that you, as well as them, cared about others health and safety during these challenging COVID times.There were days and times we may have missed the mark, but we appreciated your letting us know, working through those tough times with us and moving past it. Yes – putting on facemasks was not always the most welcomed daily ritual, and boy some days it got a little tight in the parking lot. But together we all got through these challenges, learned from the experience, and for the most part had a fun time.I am constantly impressed by our employees and the high level of dedication they showed while performing their jobs. We certainly have a special group of characters that are truly talented; and enjoy working together. Please join me in recognizing their efforts as individuals and collectively as a team. From the bottom of my heart I say thank you to this team and to all our guests for a memorable winter.Im already excited about the next time you choose to visit Ski Lookout Pass! You made a quite-different year seem a little more normal and a bit brighter and better.Brian Bressel, General Manager,& The Lookout Pass Family
Lookout Pass is home of the best snow, the easiest access and the most affordable prices. It's no wonder Lookout Pass was voted the most family-friendly mountain resort in the Pacific Northwest by visitors to OnTheSnow.com. Lookout is also the home of the Lookout Pass Famous Free Ski School for kids. But what skiers and riders love most about Lookout is an average of more than 400 inches of light, dry powder snow annually.
The Historic Lookout Pass Lodge
Lookout's original historic base lodge is the second-oldest ski lodge in the northwest. The cedar interior exudes the delightful warmth reminiscent of vintage lodges of the 1940's. Our recent lodge expansions; including the 2011 main floor mountain seating and deck addition, preserve Lookout's rustic ambience and provide our guests with nice amenities.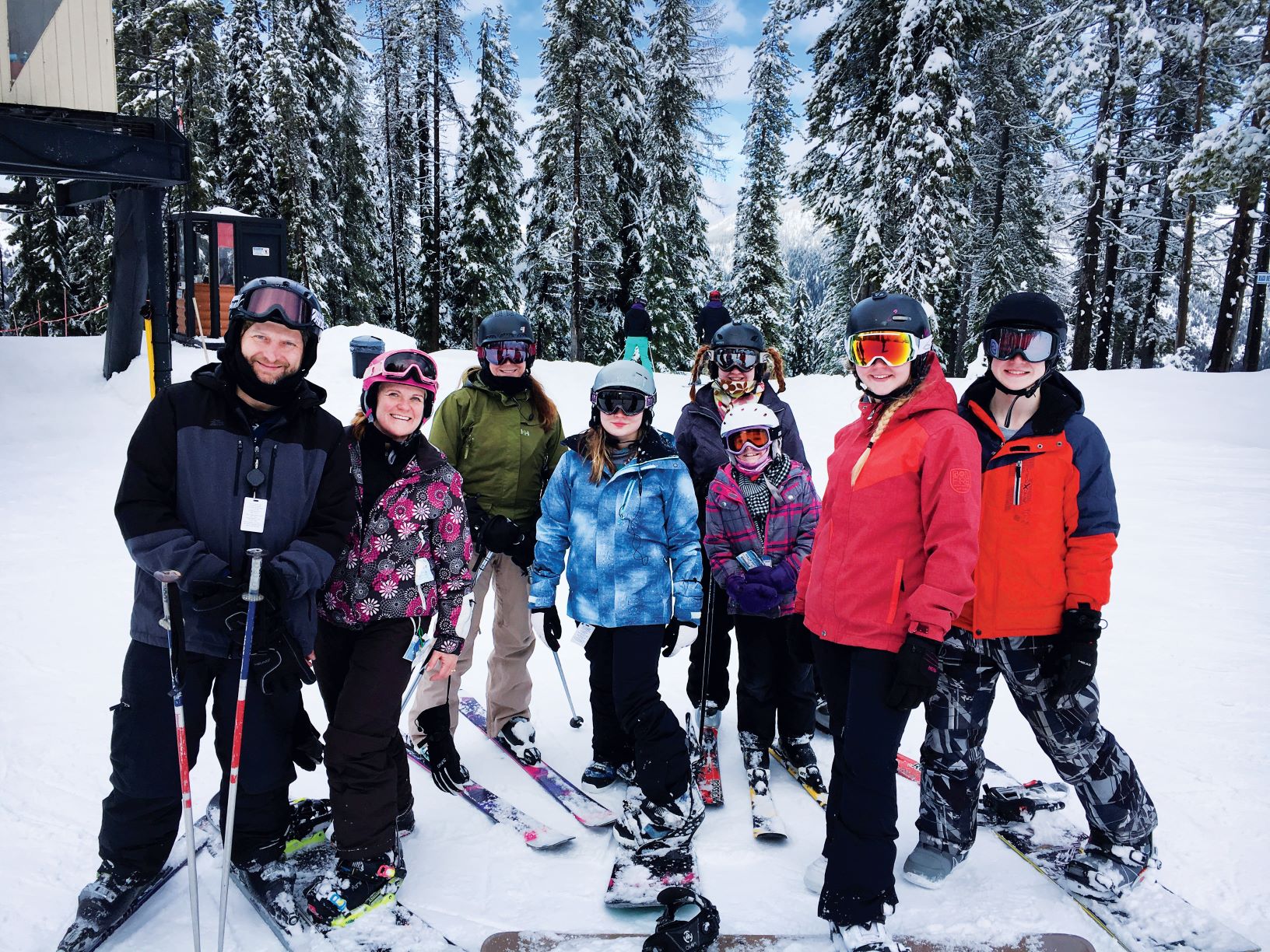 For Chuck Kriegh of Cheney, 49 Degrees North Mountain Resort has long been his home away …

April 11, 2021 We'll host our Fun and Fabulous – Cardboard Box Derby & HAWAIIAN LUAU – As we …
Sign up for our newsletter, and receive updates on when there's new deals and events!
Sign up for our conditions report for a daily report from every resort first thing every morning!