Last Updated: 2021-02-28 05:08:33
New snow (Summit) 48hrs — 8″
New snow (Base) 48hrs — 5″
Surface Condition — powder
Partly Cloudy Sun. with .5 overnight & up to 2″ in forecast. 3″ Sat., 11″ Fri. 12″ Th. Season Pass Holders from any other area can get a 1/2 PRICE adult or youth lift ticket any midweek day for the rest of the season. = $23 Adults 18+ or $18 Youth ages 7-17 yrs.SKI MARCH 1 thru End of Season as a BONUS when you BUY a 2021-22 SEASON PASS now and lock in the lowest rates. Go To SkiLookout.com/Season-Pass to learn more.
Snow .5 overnight up to 2″ Sun., 3″ Sat., 11″ Fri., 12″ Thurs: 374″ SNOW YTD. OPEN with ALL TRAILS & CHAIRS Spinning 8:30-4 Sun.Temps: Lo 17, Hi 28. with 26 of 38 Trails Groomed! Lift Tickets are available at the mountain on Sun. Morning on 1st Come -1st Served basis. No reservations needed midweek! Season Pass Holders from any other area can get a 1/2 PRICE Adult or Youth Lift Ticket any midweek day for rest of season. = $23 Adults 18+ or $18 Youth ages 7-17 yrs. Buy a 2021-22 SEASON PASS & as a BONUS SKI MARCH 1 thru End of Season.TO ORDER: SkiLookout.com/Season-Pass $285 to $319 Adults, $215 to $239 Youth & Sr. 62-69, Child $25, Sr. 70-79 yrs $159 to $179, Sr. 80+ FREE. SPRING ONLY College pass $75 Valid Mar. 1 to EOS. Discounts for Family & Military too.
Lookout Pass is home of the best snow, the easiest access and the most affordable prices. It's no wonder Lookout Pass was voted the most family-friendly mountain resort in the Pacific Northwest by visitors to OnTheSnow.com. Lookout is also the home of the Lookout Pass Famous Free Ski School for kids. But what skiers and riders love most about Lookout is an average of more than 400 inches of light, dry powder snow annually.
The Historic Lookout Pass Lodge
Lookout's original historic base lodge is the second-oldest ski lodge in the northwest. The cedar interior exudes the delightful warmth reminiscent of vintage lodges of the 1940's. Our recent lodge expansions; including the 2011 main floor mountain seating and deck addition, preserve Lookout's rustic ambience and provide our guests with nice amenities.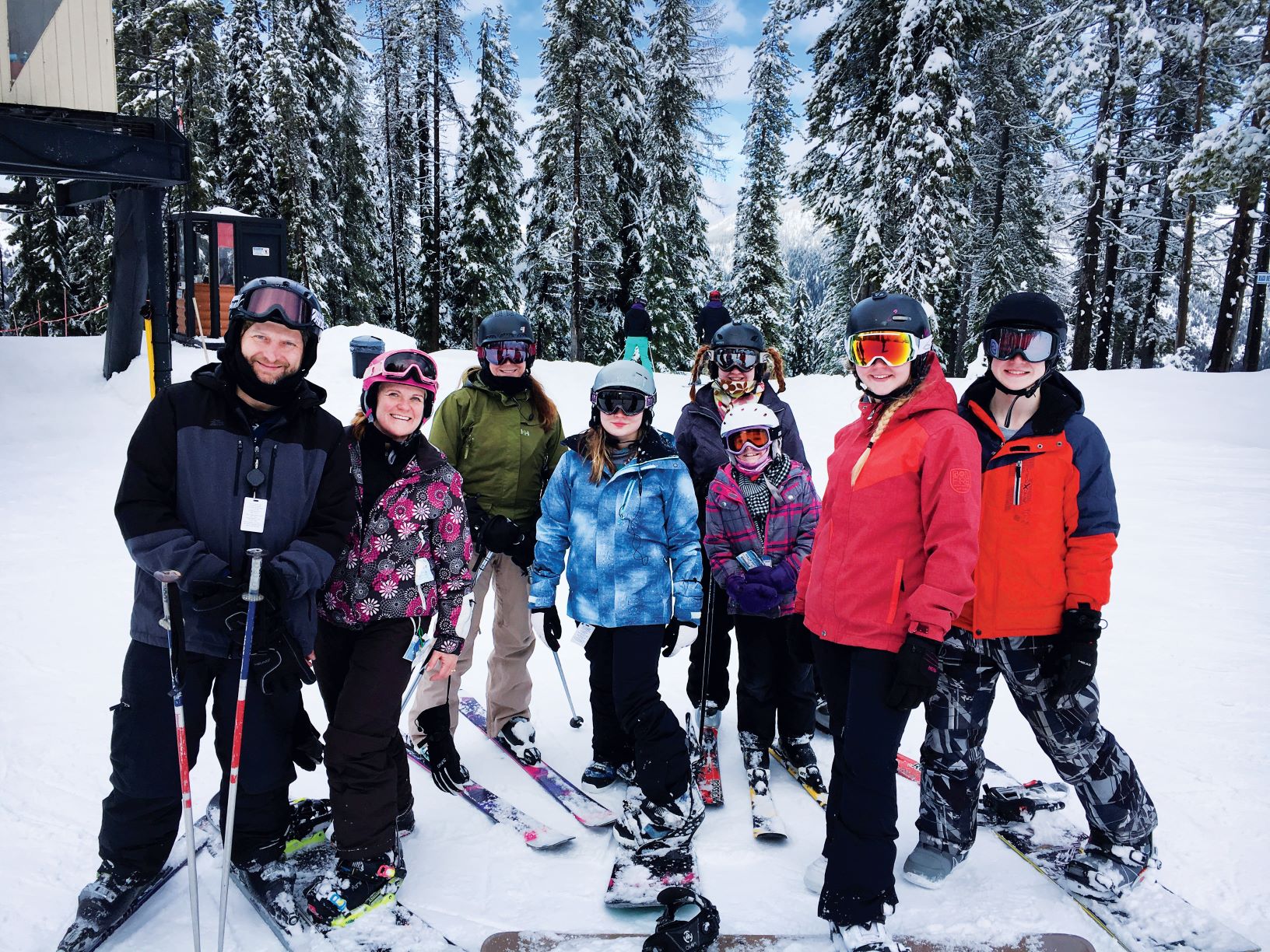 For Chuck Kriegh of Cheney, 49 Degrees North Mountain Resort has long been his home away …

April 11, 2021 We'll host our Fun and Fabulous – Cardboard Box Derby & HAWAIIAN LUAU – As we …

Wear your Green to celebrate St. Patrick's Day and as any good Irishman would tell you it's …

7th Annual Boyd Hill Snowskate (Binding Free) Banked Slalom contest hosted by Boyd Hill & Lookout …
Sign up for our newsletter, and receive updates on when there's new deals and events!
Sign up for our conditions report for a daily report from every resort first thing every morning!