Ski & Ride the Northwest Rockies
Life is good when you ski and ride in the Northwest Rockies, where all points of the compass lead to high altitude fun. Come ride the snow in the Northwest Rockies, where winter is the best time of the year!
About Ski the Northwest Rockies
Ski The Northwest Rockies is a non-profit association representing the Inland Northwest snowsports industry, this includes four ski areas along with snowsport industry retailers. Our mission is to raise awareness of Inland Northwest Skiing and Snowboarding opportunities. 
We are surrounded by beautiful country with clean air, broad horizons and deep snow. The mountains create a natural skyline where the ridges and peaks of the Northwest Rockies spill west from the Continental Divide.
Spokane and Coeur d'Alene are surrounded by four unique alpine resorts inside of 200 square miles, averaging over 300 inches of snowfall a season. Each unique hill offers a rich variety of skiing and riding, spectacular scenery and good old-fashioned, down-to-earth hospitality.
Washington State Ski & Ride License Plate
Ski and Ride license plates support the NW Wintersports Foundation and may be purchased by any Washington State vehicle owner. They are available for passenger vehicles, trailers and motorcycles, and may be transferred from vehicle to vehicle.
Contact your local vehicle licensing office to determine the exact cost of your license plates, including all licensing fees.
Take the completed application plus all appropriate fees to a vehicle licensing office.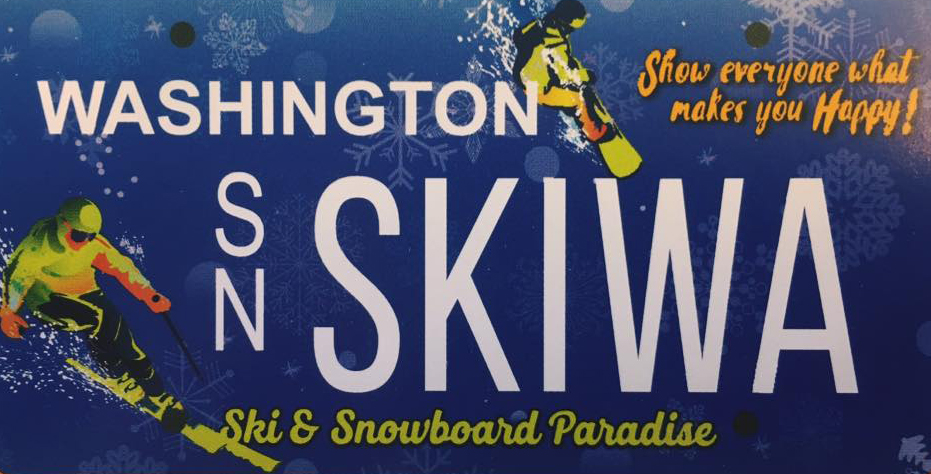 Driven by your passion for skiing and riding? Show it while you're driving!
Support the Idaho Ski Areas Association (ISAA) by buying an Idaho SnowSkier License Plate. All proceeds go to ISAA.
Or visit your local DMV office to purchase a non-personalized SnowSkier plate.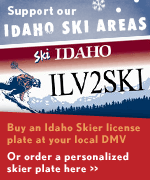 Northwest Winter Sports Foundation

THE NORTHWEST WINTER SPORTS FOUNDATION 501(C)3 ORGANIZATION HAS BEEN ESTABLISHED FOR THE EXPRESS PURPOSES OF EDUCATIONAL AND CHARITABLE ACTIVITES TO SUPPORT WINTER SPORTS IN THE STATE OF WASHINGTON.
The Northwest Winter Sports Foundation (NW-WSF) funds support:
Educational programs devoted to avalance safety & information, pipe & park safety, winter rescue and general snow sports safety.

The development and training of Washington state competive winter sports partcipants.

Local and state travel trade communities in Washington for the promotion of winter sports.

Charitiable winter sports outreach programs providing opportunities for underpriveleged & disabled children and their families.

Creation of youth initiatives to promote active winter health and outdoor activities (fighting obesity by giving our youth healthy and active alternatives, free skiing, passport programs, etc)
Sign up for our newsletter, and receive updates on when there's new deals and events!
Sign up for our conditions report for a daily report from every resort first thing every morning!