Indy Pass – 49 Degrees North
November 9, 2021 @ 8:00 am

-

April 30, 2022 @ 5:00 pm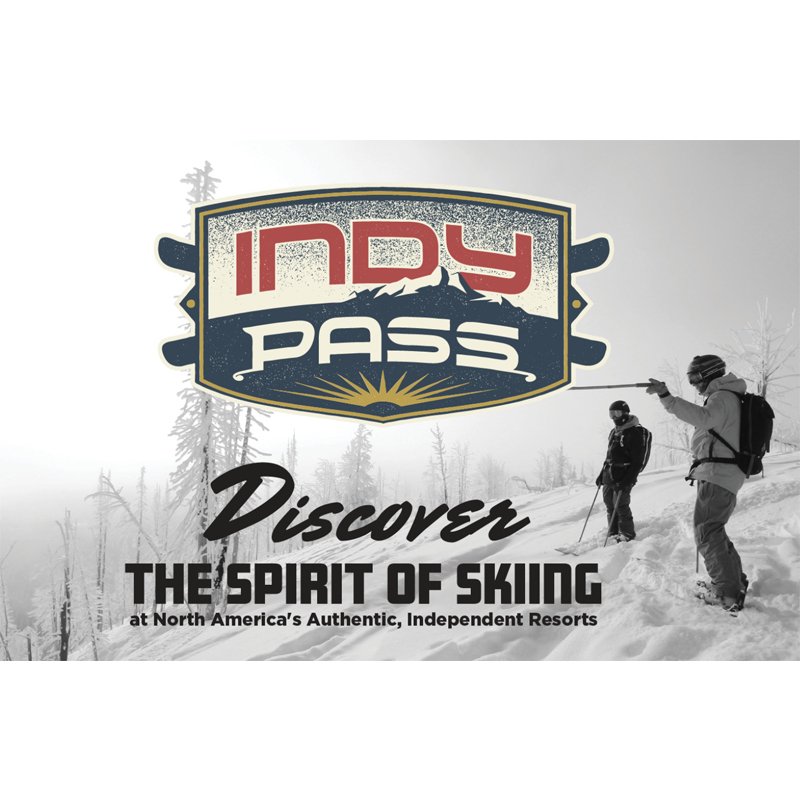 76 Authentic Resorts | 100+ Days of Skiing and Riding | Just $299
Join the revolution! Get two days at over 70 authentic, independent resorts around the country for just $299. That's over 140 days of riding for the same price as a couple days at a big resort.
And with 15 resorts in the great Northwest, it makes even more sense for those in the Inland Northwest. Plus, 49 Degrees North season pass holders can get a 2021/2022 Indy Pass for just $209!
AddOn Passes available Now!
This year, turn your season pass into a travel pass and explore the many independent, authentic Indy Resorts across the US and Canada.
The Indy AddOn Pass is deeply discounted for Indy Resort Partners' Unrestricted Season Pass holders including staff, instructors and ski patrollers. It gives you two days at each of the 70+ Indy resorts plus a third day at 25% off for just $209 adults and $309 for zero blackouts (early-bird pricing through August 31). However, it won't work at your home resort. It can be purchased on the Indy Pass website by simply selecting the AddOn Pass option and uploading a photo of your pass of your receipt from your 2021-22 49° North Season Pass.
2021/2022 Indy Pass Pricing
49 Passholder AddOn
Adults – $209
Kids – $109
Adult Indy+ – $309
Kid Indy+ – $159
Indy Pass
Adults – $299
Kids – $129
Adult Indy+ – $399
Kid Indy+ – $179